OHM Bookshelf
$69.99
Cardboard Bookshelf OHM. One of our best-selling products. Light, versatile and resistant. It is served in a flat package. Assembling it is very easy. The Bookshelf has 16 cardboard pieces that fit together.
Sizes: 55″Height x 55″ Width x 14″ Depth

Manufactured with FSC certificated material. 100% recyclable.

Light, removable and reusable.

Assembly time: Less than 5 minutes.

Resistance: Up to 221lb

Watch video – Guide and resistance test OHM Cartonlab

More info about cardboard shelves here

Designed and produced in Spain with FSC certificated materials.

Manufactured with high resistance 0.28″ BC corrugated cardboard in Kraft finish.

100% recyclable and reusable.

10 days of estimated delivery time.
To consult options and prices of customization, contact us via email or through our contact form. Minimum of 10 units.
How does our store operate?
We manufacture all products on demand. We have no stock. That means that our delivery times are a little longer, but we are also manufacturing exclusively for you, locally, and with certified materials. Buying our products helps to foster the creative industry and promote the talent of young designers. Thank you!
You will fall in love with cardboard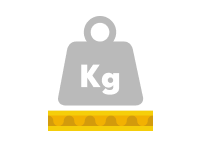 Robust and functional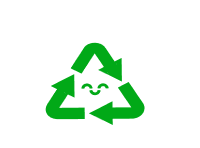 Low environmental impact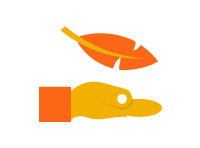 Easy to transport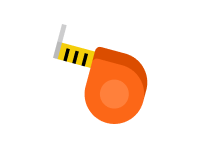 Easy to assemble
Frequently Asked Questions
When will I receive my order?
We manufacture everything on demand. For every product you order, we have to make it for you, we have no stock. Minimum delivery time is from 10 days up to several weeks, depending on the case: Direct online purchase (without customization). Delivery time is 10 business days. Customized products. 10-15 days from when the customer delivers the final artwork and makes payment. Projects. (Stands, interior design, etc.) Depending on the type and complexity of the project, the delivery time can range from 15 days to several weeks.
Can your products be reused?
All our designs can be assembled and disassembled quite easily and are reusable, as long as the material is carefully treated and stored in the appropriate conditions (avoiding moisture, temperature changes and direct sunlight). In any case, the very nature of cardboard and the fitting systems can cause it to wear out or deteriorate over time. A cardboard chair, for example, can withstand up to 120 kg of weight. Each product is tested according to its function; therefore, it is essential to use it according to its purpose and assemble it carefully according to instructions.
Can they be used outdoors?
Cartonlab designs are meant to be used in indoor spaces. Due to the very nature of the material (cardboard), direct sunlight, humidity, rain and wind negatively affect the use of our designs outdoors.
Can I customize any of your store designs with other dimensions?
Yes, as long as you order a minimum of 10 units. Each modification will incur an extra cost in terms of design adaptation. Customized products are managed personally through our customer service via email: [email protected]
Do you make customized furniture? What would be the minimum order for a new design?
We make new custom designs as long as the budget and the number of units to be produced is materially important. The design of new products and projects requires an expensive initial structural design and prototyping work, which must be applied to the final production.
I have received a defective order, now what do I do?
In case of a defect of the product we sent you, you are entitled to the immediate and free replacement of your order or of the damaged piece, whichever you prefer. Contact our Customer Service by calling +34 968210700 or by email at [email protected]. Remember that you have a period of 14 days from the delivery date to return your purchase. Important: If you received a damaged package, please send us the photo of the package condition as soon as possible via email ([email protected]) or WhatsApp (+34 601185446) with the photo of the package condition so we can file a claim with the transport company.
I want to return my order.
In the event that you want to return your order, we will refund the amount via bank transfer once we receive it back in Cartonlab and check that it is in good condition. The return period is 14 days from the delivery date of the order, and shipping costs are borne by the customer. The shipping address is: Cartonlab / Calle Abarán 10 / Pol Industrial La Polvorista 30500 / Molina de Segura / Murcia If you wish, we can facilitate shipping by managing it through our usual transport provider. In that case, we deduct the amount of the shipment from the final refund. To process the return, please contact our Customer Service by calling +34 968210700 or by email at [email protected]